About K6RJ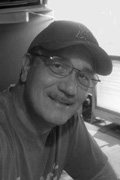 Hi! I'm Rick Jones of Lake Elsinore, CA. I was born into an Air Force family in South Carolina and lived there twice. I've also lived in Alaska twice, Missouri, Georgia and now, California. My stay here in California has now stretched to 35 years. I never thought I would settle down in Southern California! Professionally, I work in the IT department of a community college district.
I was always interested in gadgets and electronics as a kid. I would constantly be messing around with telescopes, microscopes and radios. I first got interested in radios while living in Alaska. While tuning around on an old AM/FM/turntable radio late one night I found I could receive AM stations from hundreds, even thousands of miles away. Sitting in my room in Alaska I was able to hear stations from Seattle, San Francisco and Los Angeles. I was hooked and soon I was spending hours doing broadcast band DXing.
One day, I heard those familiar "Donald Duck" sounding voices just above the AM broadcast band. I couldn't tell what they were saying but I sure was curious. Thinking something may be wrong with the radio, I grabbed a handheld transistor radio and tried to tune the mysterious signals in on it. I could barely hear them but, alas, no luck they still sounded like ducks. Little did I know, however, that the transistor radio in close proximity to the AM/FM/turntable radio would act as a BFO and demodulate the signals. All of a sudden I was hearing voices using callsigns like KL7 this and WL7 that. I still didn't know what they were so I asked my dad, of course.
He told me they were "ham radio operators" and briefly explained what little he knew about them. As it turned out, however, one of my brother's friends was a "ham" and he arranged for him to tell me more. A quick visit to the radio shack in his home and I was addicted. He told me there was a novice license class getting ready to start at the MARS (Military Affiliate Radio Service) station on base. A friend and I signed up for the class and off we went. A few months later I earned my novice ticket, got the call WL7HQV and entered the world of ham radio.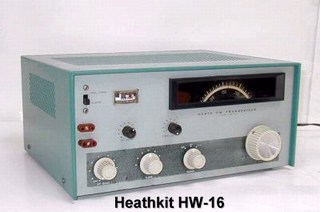 My brother's friend had for sale an old Heathkit HW-16 80-40-15 meter CW transceiver he had built himself. My dad bought it for me as a Christmas present. I was in heaven! We threw up a 40 meter dipole and with incredible trepidation I was on the air. I was so nervous the guy on the other end probably wondered how I ever passed the morse code test. I was shaking and sweating unbelievably. The HW-16 was a crystal-controlled rig and I was rock bound and stuck on 40 meters but not for long. My dad somehow came up with a Ten Tec VFO that some ham elmers adapted for the HW-16 and now I could work 80 and 15 meters. Soon, I relaxed and I was working stations around the world. What would become a lifelong love of ham radio was starting to bloom.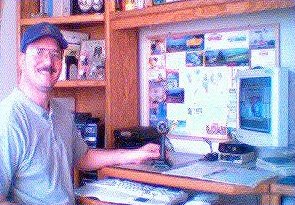 I had a blast being on the DX side but, in 1974, I moved to Southern California and allowed my two-year novice ticket to expire. I was re-licensed in 1987 as a novice with the callsign KB6ZYZ. Apartment living and getting married severely limited my operating time. Despite that I upgraded to General class with the call N6WQY in 1989. In 1994, my family and I bought a home in Lake Elsinore, CA. This allowed me to have my first real shack since 1973. My upgrade to Advanced class came in late 1999 and I changed my callsign to KG6RJ in July, 2000. Finally, I upgraded to Extra Class in October 2003 and received my current callsign, K6RJ.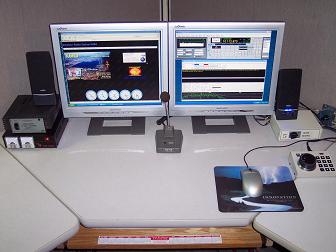 My first exposure to software-defined radio was with the Ten Tec Pegasus. It wasn't really an SDR but a computer-controlled radio. It did open my eyes to the world of SDR and was a pretty decent rig itself. Ten Tec says the Pegasus internals are identical to the Jupiter but without all the human interface stuff. All the functions were controlled with the control software running on my PC. That allowed the radio to be removed from the desktop which is why you don't see the radio in the shack picture above.
In addition to ham radio I enjoy photography, the outdoors, hiking, backpacking and playing tennis and basketball. I am a huge LA Lakers and USC Trojan fan. I also enjoy travel and have visited Canada, Mexico, The Netherlands, Poland and the Czech Republic.